Mandarin Programs at The China Center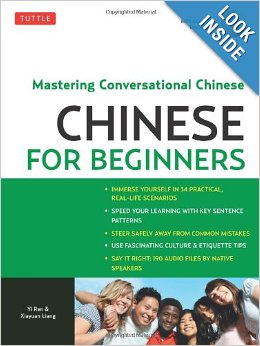 Now offering Mandarin courses for all levels and age groups
Our custom programs begin with a needs assessment of your language study goals and needs. Upon identifying the best strategy for reaching your these goals, we will then recommend a package of courses best suited to you and/or your group.
At present we offer standard classes from Basic to Intermediate to Intensive. We also have a Survival Basic class for those on a short trip in emergency need of language preparation.
The China Center Corporate Training is available as individual or group lessons for your company with business and industry specific orientation.
Individual: 1 to 1 and small group lessons available at your home or office.
 All of our students enjoy 24 hour access to live translation help when traveling in China within 1 month of instruction at The China Center Metro Detroit. Calls can be arranged through Skype or your present carrier.
BASIC: Learning spoken Chinese with pinyin, this class is a building block for continuing on to higher levels. Starting with conversation to create social fluency and ability to accomplish daily tasks: introductions, questions/answers for small talk, buying things, talking about time, family, work, interests. Vocabulary building: numbers, foods, time, dates, relationships, geographical names, directions, daily items. Grammar: prepositions, verb tenses, pronouns, compound verbs, nouns.
INTERMEDIATE: Spoken Chinese with pinyin reading. Enhancement of pronunciation and tones practiced to erase accents, avoid grammar mistakes. Social fluency accompanied by confidence to address and engage native speakers in conversation on topics related to life, work. Vocabulary building: concepts, brands, business. Grammar: prepositions and 'perfect' verb tenses, word order.
INTENSIVE: Spoken Chinese with pinyin. Special attention paid to tones and pronunciation. Any incoming level accepted, with some previous introduction to Chinese preferable. Course material combines BASIC and INTERMEDIATE materials. Emphasis on speaking, listening.
SURVIVAL BASIC: Summary of BASIC level course designed for travelers needing a background in Chinese for business, educational, tourism needs.
READING/WRITING: Reading and writing radicals, characters, using a Chinese dictionary , calligraphy, typing in Chinese, pinyin, Wu Bi, ITABC. Custom content focused on poetry, literature, signs, newspapers.
CHINESE CULTURE COURSES:
Modern China: From Qing to Mao to Deng to present, how China developed in the past century. Economics, politics, technology, social changes.
Business Case Studies: Making/Not Making Money in China. Manufacturing, Sourcing, Marketing, Selling, Investing. Apple, Chrysler, VW, GM, GE, Coca-Cola, Disney.