WeChat & QQ: Tencent 1-2 Punch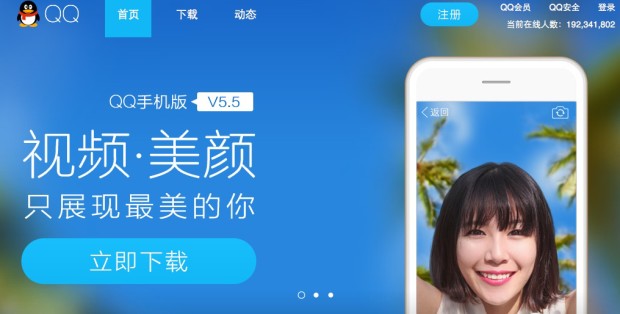 Tencent is one of the giants in China's digital revolution, first changing how Chinese people message and email on the web with QQ, and again with WeChat on smart phones.
More from Tencent's website
"Founded in November, 1998, Tencent has grown into one of China's largest and most used Internet service portals.
It is Tencent's mission to enhance the quality of human life through Internet services. Presently, Tencent is providing value-added Internet, mobile and telecom services and online advertising under the strategic goal of providing users with "one-stop online lifestyle services". Tencent's leading Internet platforms in China – QQ (QQ Instant Messenger), WeChat, QQ.com, QQ Games, Qzone, 3g.QQ.com, SoSo, PaiPai and Tenpay – have brought together China's largest Internet community, to meet the various needs of Internet users including communication, information, entertainment, e-commerce and others.
As of Dec 31, 2012, the active QQ users accounts for QQ IM amounted to 798.2 million while its peak concurrent users reached 176.4 million. The development of Tencent has profoundly influenced the ways hundreds of millions of Internet users communicate with one another as well as their lifestyles."